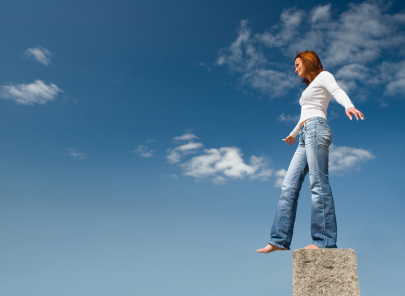 My God-Sized Dream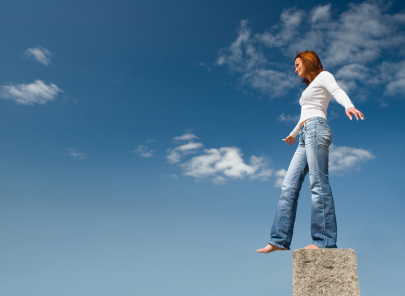 "God-sized dream = a desire for more of what God has for you" – Holley Gerth.
I have to confess; that's how I think most of the time, always looking forward to what's ahead… for more of what God has for me.
I live with a constant anticipation of more to come, more to experience, more to accomplish. (In the Strength Finder test, my top strength is Futuristic so it's no wonder I'm always expecting, hoping, and looking to what's next.)
All of this has made me quite the planner, the list-maker, and the agenda-creator.
It's also played a part in my God-sized Dreams backstory.
(If you haven't seen my posts on twitter or FB, here's a quick update before I go on: I'm super excited to be part of Holley Gerth's God-sized Dreams Team. It's been an inspirational few weeks as the team has started to read the Do What You Can Plan and launched into our dream journey for 2013.)
But about my backstory:
When I read Holley's blog post inviting women to apply to be part of her Dreams Team, I was instantly interested. (If you've been here a while, you know I'm passionate about the topic of pursuing dreams and I write about it often. Helping others pursue their dreams and helping my kids do that too is something I'm really drawn to. Maybe a little too much; just the other day, my daughter and I were talking about the future and she rolled her eyes and said, "Not another dream talk, Mom.")
Anyway, I read Holley's post and thought… what is my God-sized dream? What am I longing for right now? What do I hope to come true?
And then I started writing…
A few years ago, if you would have asked me what my God-sized dream was, I would have probably said something like, "Get a big book deal," or , "Speak to thousands of women," or "Have my blog hit millions of readers," but things have changed.
My dreams have changed.
For the last three years, I've been helping at Courage Worldwide, a non-profit that builds homes for kids rescued out of trafficking and I've seen how just one person touching one life can have a ripple effect. A ripple effect that, in so many ways, really can change the world.
And now, as I contemplate your question about what my God-sized dream is, I realize that's my answer: to help change the world.
I know that sounds general. And huge. And even "un-doable." But I've seen how God uses our dreams—the desires He plants in our hearts from the very beginning—even dreams like mine of writing and encouraging others—to change lives. Not necessarily in the way we imagined. And not necessarily in the time-frame we hoped for. But He uses them, and He grows them, and His dreams are bigger than ours could ever be. When I was pursuing my dreams for my own purposes (without even realizing it), something was missing.
But now, as I lay my dream of helping to change the world at His feet–whether that might be through big ways to thousands of people, or maybe even bigger ways one-on-one… with my kids, my husband, my friends, my neighbors, my family… I am more excited than ever about what is to come! Every day is an opportunity to make an impact… to change the world.
I read that after I wrote it, and smiled.
It was almost like I was realizing for the first time how God has been shaping me these past several years–patiently steering me away from my ideas of what my life should look like, and growing the passions in my heart to lead me to what I'm supposed to be doing.
It hasn't always been an easy one, but I love the journey I've been on (the stops, starts, failures, and all) and I love how I'm constantly learning to let my own agenda go.
And you know what? The more I do that, the more God opens new doors and reminds me He still knows my dreams and the longings of my heart.
I do want to help change the world.
That is my dream.
But I'm less focused on my ideas of what that might look like,
more open to what God might be asking me to do,
and more excited than ever for what's ahead.
(Okay, I have to be honest; I'm scared too! But I love what Holley says about the journey…)
"I can tell you this, on your God-sized dreams journey…
You will feel fear.
You will fail at some point.
And you may even find that you have to let a dream go.
But I can also tell you, on your God-sized dreams journey…
You will become more courageous.
You will have victories you never thought possible.
And you will be filled up with what you really need, which is less of you and more of Jesus in your life."

What about you? What is your dream? Take a minute to share; I'd love to hear it! Then head on over to Holley's place, link up, and share your dream there too! (Sometimes, saying our dreams out loud or writing them down is the first step to pursuing them!)
Oh, and be sure to look for Holley's book, which comes out this spring!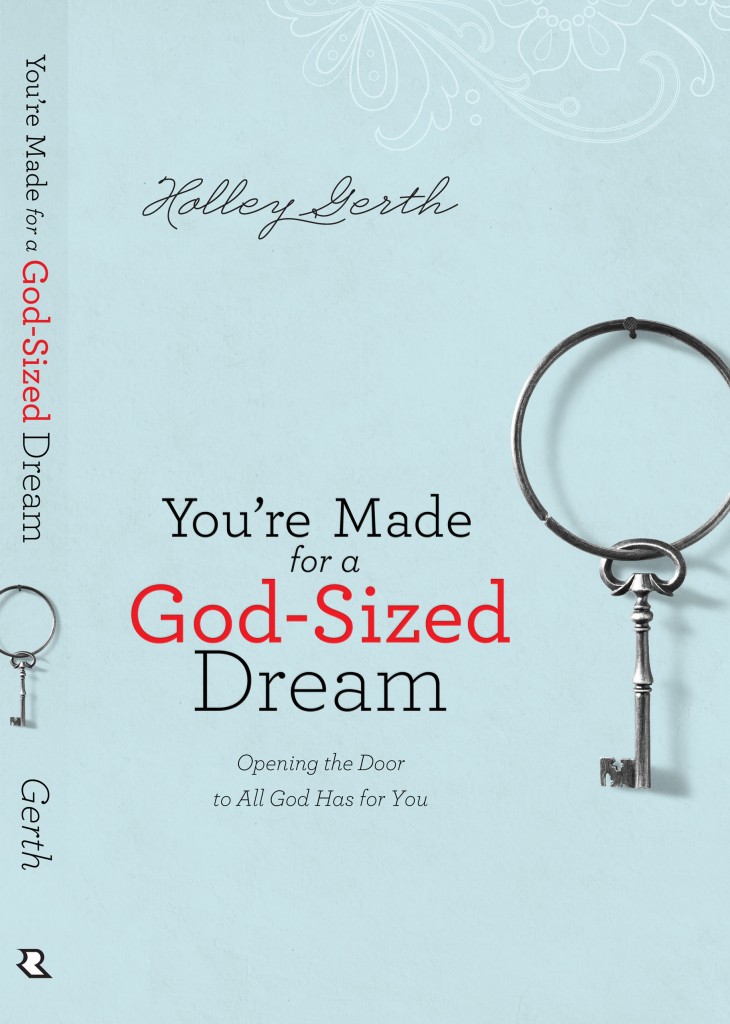 And a last thought on pursuing dreams:
From my post Finding My Story: "I guess when you stop trying to study the map so hard, you get to look out the window and enjoy the view."