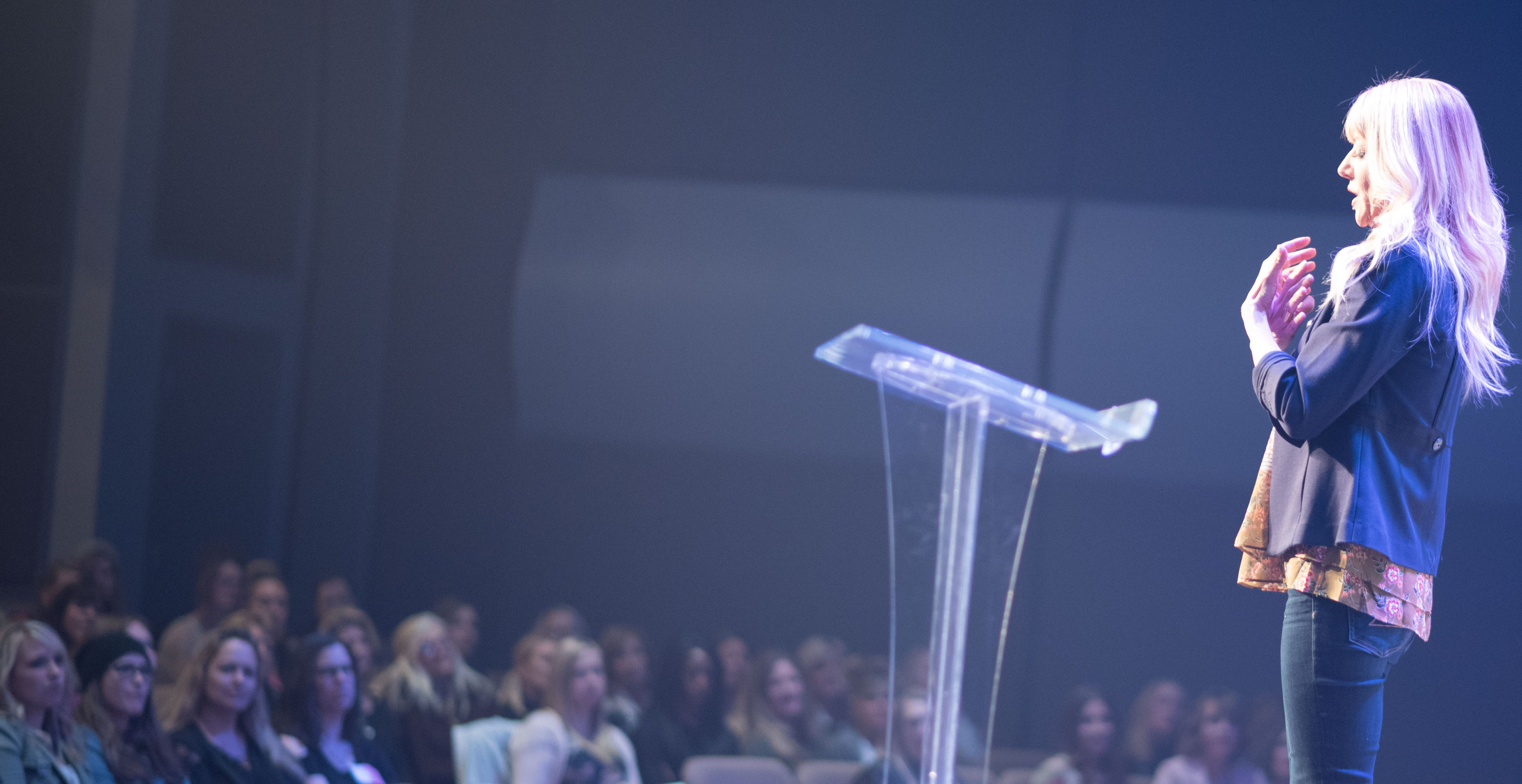 Genny has inspired audiences large and small with her authentic, engaging, and relatable style. "I'm passionate about encouraging and sharing with others because when we share our stories, we see that we aren't alone. We aren't the only ones who've longed for a dream to come true or started something from scratch. We aren't the only ones who've struggled with something difficult or felt frustrated by parenting. Whether we're talking about life, leadership, branding, or business, we're all human, and we're in this together." 
Book Genny for a Speaking Engagement
Topics, Endorsements, Videos:
Genny customizes talks for your audience, theme, or event. She speaks for corporations, non-profits, associations, ministries and other groups. Some topics include:
The Power of Your Personal Brand
How to Live Your Purpose With Passion
Leadership & Success – It Starts With You
7 Things Every Emerging Leader Should Do
Gratitude – A Happy Habit
A Force to be Reckoned With – The Power of Community
Soaring to New Heights – How to Pursue Your Dreams
How to Thrive Through Change
Effective Team Dynamics
Becoming a Transformational Leader
Overcoming Your Fears
Happy & Healthy YOU
Finding Mommy Bliss (Parenting Keynote, view sample video with tip #1 here, order Finding Mommy Bliss book here.)
A Real Mom in a Real World – Leaving a Legacy
Book Genny for a Speaking Engagement
Speaking Samples:
-See media for more videos. And if you're a ministry organization, download Genny's Ministry Speaking One Sheet.
Endorsements
Genny was tremendous! From the prep work in getting to know her audience, to the planning and logistics of our time with her, to the delivery of her messages… Genny was sensational. Our team thought she was as authentic as they come: sharing deep insights into personal branding using anecdotes from her own life! Genny brings a ray of light, positivity, hope, and foundational knowledge to a room filled with leaders at every level. -Jenn Pressner-Taylor, Regional Marketing Director, Texas Roadhouse Restaurants
Many of our women thought this was our best meeting of the year and that they need to hear Genny's talk every month. All of our women were able to come away with things they could do in their lives to find more joy. Genny's ability to relate to our situations touched every woman in the room. Her talk was definitely a highlight for our year. -Lisa Sietsema, Finance Coordinator 
Genny has a deep and sincere desire to see women flourish. Her delightful optimism, coupled with business savvy, chart the path to both individual and shared success. She's a skilled communicator, making her an ideal fit for igniting a new vision for the future and imparting the skills to get there. -Kirsten Holmberg, President and Founder of Platform Idaho and Idaho Speakers Bureau
Genny is a huge asset. She is well-educated and well-read on the topic of leadership; she stays current on all that's out there and she leads out of selfless strength, authenticity, passion and encouragement. Genny's positive, 'glass half-full' outlook is inspiring, contagious and motivational. I find myself getting excited about anything that comes out of Genny's mouth!–Pam Strain, Search Ministries
Genny speaks from the heart, is real, relatable, and authentic! Every woman in the room was able to connect with her story and left feeling encouraged and inspired. Genny truly has a gift. We look forward to inviting her back in the near future! -Allie Suydam, Foundations Coordinator, Bayside, Granite Bay, California
I heard Genny speak at a businesswomen's networking event where she encouraged women to listen for the calling on their lives and to say yes. She was so transparent… I have now been exploring my own life to discover if there is a fear that is holding me back. Genny encouraged us to not be held back by fear, but to press forward to live out the plan for our lives! -Shauna O'Donnell, Courage Worldwide
Genny has outstanding leadership qualities and a heart to reach and encourage other women of influence. She is excellent in whatever topic she speaks about and she's relatable, funny, and honest!  – Kelly Bueno, MOPS Director/Coach for the State of Idaho
Genny is a warm, relational, funny and inspirational speaker! She shares down to earth and practical insights that both inform and encourage women. I know we will be contacting Genny again! – Mary Foss, Women's Ministry Leader, Adventure 
Genny was a breath of fresh air! She spoke right to our hearts and urged us to remember that our words and actions can inspire others to greatness. She also encouraged us to seek personal healing from our past if needed so that we can parent free from fear. It was a great encouragement! – Natalie Boudreau, MOPS Coordinator
Genny is fun and entertaining, but more than that, she has a heart to help women be the best they can be. She's so real, sharing both her triumphs and failures from her own life, and she is an encouragement! I wish we could have her speak every time we meet. – Amy Cherry, MOPS Assistant Coordinator
Having Genny speak on gratitude was like a breath of fresh air! Her illustrations using her own experiences resonated with everyone and provided creative, practical examples on how to have a grateful heart amidst the sometimes chaotic life of being a mom. What a great reminder! -Becky Nicholas, Coordinator at Rolling Hills 
Genny had a great balance of honesty,depth, practicality, laughter, and entertainment. She shared a lot of information and perspectives that we were grateful to hear. The conversation around our tables after her presentation were great. We are definitely going to have her back to share one of her other topics! – Yvonne Enbom- CoCoordinator, ACC, Rocklin 
I was so grateful that Genny came and spoke! The women were captivated and moved by her transparency as she shared her own personal stories about her ups and downs. I can't wait until the next time she comes to speak! – Jennifer Edwards, Women's Biblical Education Leader, Adventure 
Genny was inspiring, fun, and challenging! We look forward to having Genny come back! – Michelle Winter, M2M Coordinator, Bridgeway 
All of us agree that Genny is an inspiration! We had the best time having her speak at our gathering. She is a friend to women and knows how to encourage us. Her personal style is relational and engaging. She makes you feel like you have known her for years. We really appreciate the resources and personal experiences she shared with us. She left us all wanting more. -Carrie Zenker, Director, Rancho Murieta 
LIFT: Live Inspired, Fearless and Thriving
Genny also co-founded and speaks at LIFT events, helping women to live more inspired, fearless and thriving lives:
At LIFT, Author and Speakers Kirsten Holmberg, Pam Strain and Genny Heikka share three encouraging talks about topics that matter to women. READ THE STORY about how LIFT got started and the heart behind the event. You can also check out the website to see LIFT in the news, photos from the most recent events, and more.
Event Photos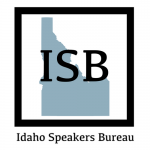 Genny is an approved member of the Idaho Speaker's Bureau.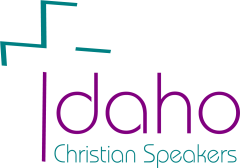 Genny is an approved member of the Idaho Christian Speaker's Association, an affiliation of professional, Christian speakers serving Idaho and portions of OR and WA.