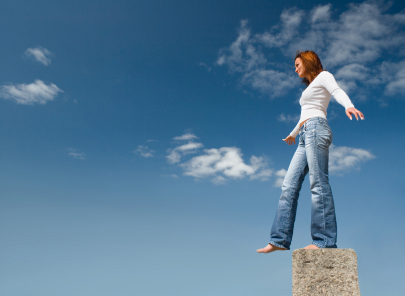 Finding my story…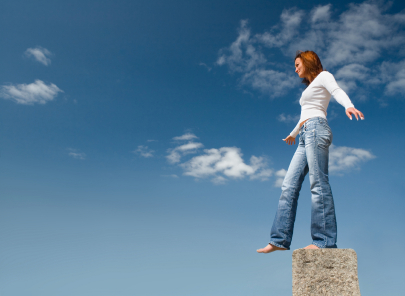 About a year ago, when I was watching The Next Food Network Star, one of the judges commented on a contestant, saying,
"It's so interesting to me when we find these finalists who are running from the very thing that is in their bones. I saw a lot of passion in her; she just doesn't have any focus."
And I thought: that's me.
I've shared the realization I had that I was saying yes to too many things, and how "un-compartmentalizing" my life brought a whole new sense of focus and good imbalance. But that didn't answer the question I've had in my heart for a long time about my writing: as someone who is passionate about many different projects, I've wished more than once that one story would stand out above the rest as the only one I should be working on.
After I watched that episode of Food Network Star, I sat down at my laptop, determined to find focus…
I stared at the screen.
Okay God, I prayed, my hands hovering over the keyboard, What do you want me to focus on? Which story should I write?
And then it was almost like I heard…
"Your story, Genny. Write yours."
It was a whisper in my heart and it caught my attention.
I had an instant sense that something significant was going on.
I sat up straight and waited for more…
but nothing came.
After a few minutes, I clicked open my writing folder and scanned my list of manuscripts, searching…
I opened Journal of a Skinny Girl – a young adult novel I wrote a while ago about a girl struggling with an eating disorder and the power of secrets. (It took me over a year to write, and even though I wrote it as fiction, there were days I could barely see my computer as I typed through tears, remembering when I struggled too.)
Is this the story I should be focusing on? I wondered. Should I set more time aside for edits and get it ready to send out…?
I scrolled down to Chapter One and read the first line:
Everyone thinks I have a perfect life, but I don't.
And suddenly, in a strange way, there was my answer; and it wasn't even necessarily about writing…
Those words—that one line—made me pause and reflect on my life. They made me remember all the times I tried perfect (and how that didn't work). And I thought about out some of the challenges (imperfections) I was facing right then: learning to parent a pre-teen (and often fumbling), balancing new writing and work commitments (and sometimes getting stressed)… things like that.
And it hit me that maybe it's not so much about me finding that one story to write, 
but instead,
maybe it's just about me living my story
day to day,
real,
less-than-perfect.
Maybe it's about me approaching the pages of my life in a way that isn't bound to such an agenda, plan, focus, or expectations, but rather with an open mind and open hands, free and available to do whatever God calls.
Maybe it's about
just living
and seizing opportunities along the way to share my life with others.
It's strange how these kinds of revelations work when you have them.
Reading that line in my own book that day—everyone thinks I have a perfect life, but I don't—made me realize there's no grace in having everything all figured out. There's no grace in being perfectly focused. There's human power and determination and planning and perseverance,
but not grace,
not room for God to show who He is and what He can do.
Grace comes when we say, right in the thick of what we're going through, "I'm not sure what  direction to take," or, "I don't know what the next steps are," or even just surrendering that crazy urge to plan everything and saying… "Here I am, God. Show me what You want me to do."
And when we do that—when I did that—wow.
Even though I didn't get the answer I was hoping for that day (really, I was looking for an email from God to pop up titled THIS IS THE STORY YOU SHOULD WRITE ABOUT), I got the exact direction I needed.
And here I am, so many months later, amazed at all the things that have happened since then. I'm still working on a bunch of different writing projects, but with a whole new perspective. The less I've focused on my own plans and "what story to write," and the more I've made myself available to use my writing and passion for others at Courage Worldwide, the more my own dreams are being realized.
Life is a story and each day is a new page, and even though that sounds totally cliché, the ironic thing is, when we stop trying to figure it all out–when we shift from pursuing our passions for our own agenda or goals to being more freed up to use our gifts to reach out to others, we start to see—to know—what we were put here to do.
I guess when you stop trying to study the map so hard, you get to look out the window and enjoy the view.
And from this perspective,
it is wide and open
and beautiful.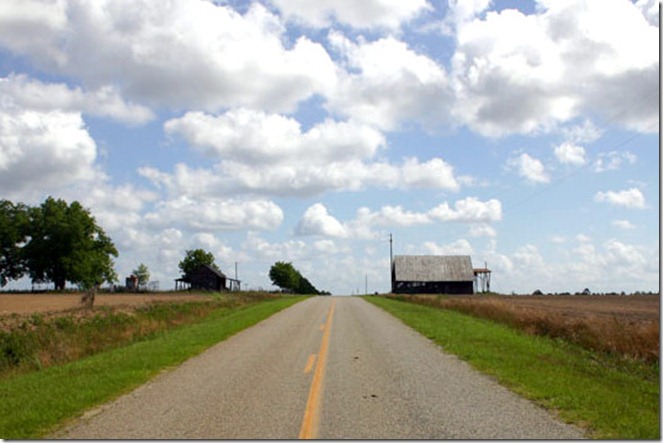 What about you? Have you found your story? Are you focusing on plans, agendas, and what you should be doing… or are you living your life, arms wide open, looking out the window?