Genny Heikka, MBA, is a speaker and passionate coach, helping women and teams reach their full potential.
Certified in Emotional Intelligence and EQ-i 360 coaching, Genny has been helping people thrive for over 17 years and has served in a variety of leadership roles within corporate, non-profit and community organizations. She loves applying her years of experience in leadership, communications, marketing and branding to help others stand out and succeed.
Named one of the Top 10 Coaches in Boise in 2021, and also a Fellows Coach with the Center for Emotional and Spiritual Development, Genny coaches individuals and teams toward greater leadership, confidence and results. 
Genny began her career at Hewlett-Packard then stepped into her dream of becoming an author, writing several books. She's served as the Director of Communications for an international non-profit that fights human trafficking, has years of marketing agency and branding experience, and loves her current role as Director of Leadership Development at CBH Homes. She also teaches women's advancement courses and effective team dynamics as Adjunct Faculty at the College of Southern Idaho.
Genny has appeared on radio and TV and has been published in multiple publications. She and her husband Mike have two grown children and live in beautiful Boise, Idaho, where they love spending time outdoors and being involved in their Treasure Valley community.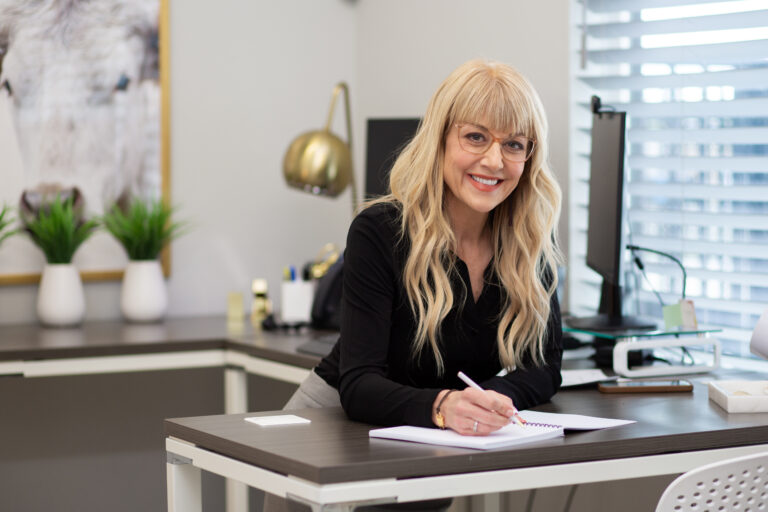 Okay, now that we've gotten the formal bio out of the way, you can read 17 Things About Me.
17 THINGS ABOUT ME (THE EVERYDAY STUFF)
1. I love coffee.
2. One of my greatest thrills is seeing women realize their value, gain more confidence, overcome their fears and reach their full potential. We all have unique strengths and gifts, and there's nothing like stepping bravely into your passion (even if your knees are knocking!). When you do, you realize it's not about you anyway; it's about what you have to give to others.
3. My husband Mike and I were high school sweethearts and I'm still madly in love with him!
4. About seven years ago, we moved with our two teenagers from California to Idaho (my husband's job got transferred). What started out as a journey filled with unknowns and what ifs turned out to be one of the best things that ever happened to us. Building a new community for myself and starting over in a new place where I at first felt alone, fueled my desire to help others build community too. We really are better together.
5. I love being a business woman. I love helping women advance. I love being a mom. 
6. My husband and I recently became empty nesters. We have a daughter who graduated from college nearby (go Broncos!), and a son in college in AZ. And even though we're enjoying this fun, new season of life, I really do miss those kiddos.
7. My favorite seasons are spring and fall (I love change).
8. I love helping women think critically and explore life's tough questions. A few years ago, I got a certificate in Apologetics and I love having deep conversations with others from all walks of life and perspectives, all backgrounds and beliefs. I think we learn more from each other when we are different from one another – and we have much more common ground than we think. Asking questions and leaning in helps all of us to grow.
9. I'm a certified volunteer for Courage Worldwide, a non-profit that helps rescue girls who have been victims of trafficking. Back in California, I was the Director of Communications for this amazing organization and that time of my life really fueled my desire to help empower and encourage women to find their voice.
10. My least favorite thing? Heights. (I'm pretty sure it has something to do with the fact that I fell down a steep cliff over whitewater when I was a little girl. It all ended up fine, but still. Heights just aren't my thing.)
11. We've had our share of pets over the years. A lot of them. My son has a gift with animals… so we've had plenty. I always used to say when we went on vacation that it cost us more to cover pet sitting than it did to travel, and I wasn't kidding. Our most recent furry family member is our Goldendoodle Winston. (He's adorable and we absolutely love him.)
12. Understanding God's unconditional love for all and His free gift of grace totally changed my life decades ago… and freed me up to fully live my purpose with passion.
13. I've never played sports. Instead, I grew up dancing–ballet, tap, and jazz, all the way through college. I still catch an occasional Zumba class at the gym when I can. 
14. I love coffee!
15. I love my family. They are are my favorite people in the world and I love hanging out with them. Here's a recent shot of us!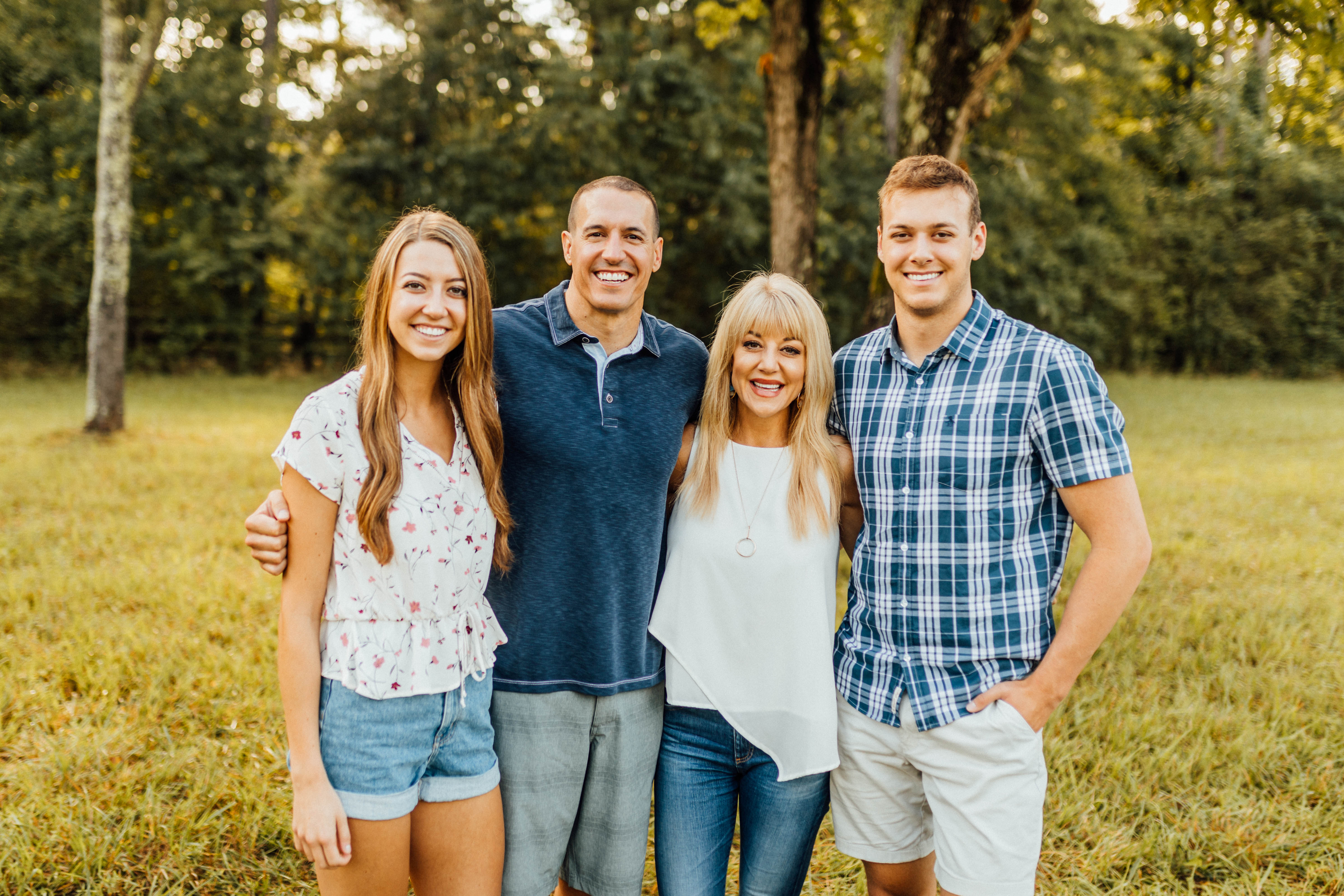 16. Part of my professional history has included being an author. I use to write children's books. – and then wrote some anthologies and a parenting book for moms. My journey of pursuing my dream of becoming an author is one of the reasons I'm so passionate about helping others pursue their dreams, too. 
17. I love coffee! :)