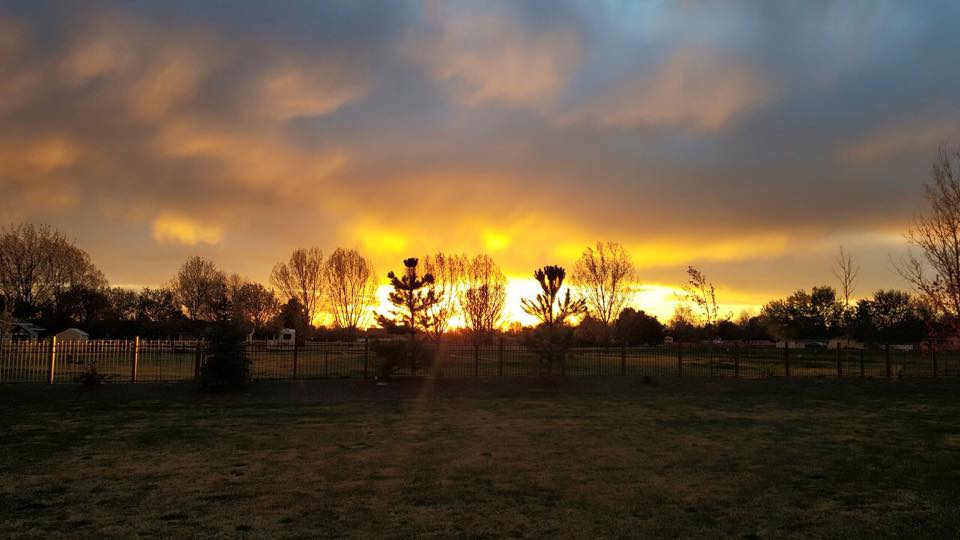 What to remember when you're facing change (and why it's a beautiful certainty)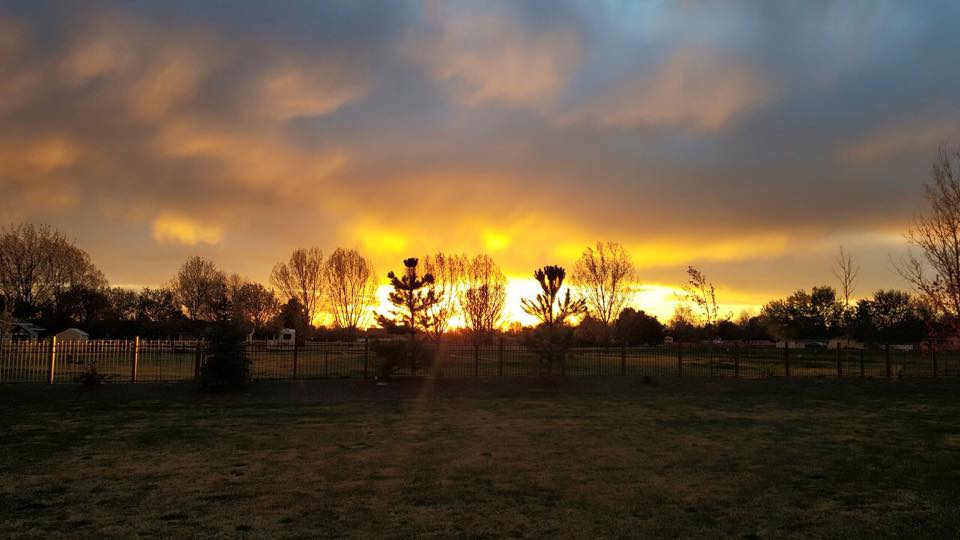 A friend asked me recently how we did it — how we moved our two teenagers across states like that with one going into 8th grade and one going into 10th.
How did we make it look so easy? she wondered.
It wasn't easy, I promised her. There were tears and unknowns and excruciating goodbyes.
But in all of that, there was God.
So there was peace.
That's not to say I didn't have any fears; I did. How I felt this time last year is still fresh in my mind — the what-ifs looming as we left our friends and family in California to move to Idaho. But I was excited too, anticipating whatever was ahead. I remember feeling, even as I wrote this post before we left that us moving was all part of a bigger plan.
There's peace in knowing that whatever you face, wherever you go, whatever you lose or leave, God is there. <Click to tweet>
Change has a way of pushing us out of our comfort zone and reminding us how little control we actually have.
Change is humbling.
But it's also a beautiful certainty.
Nobody goes through life in one straight line, the path perfectly predictable. Seasons shift and change comes. It can be expected, like a birthday or holiday or new pair of shoes for your growing son.
It can be embraced too because sometimes change is the very thing that helps us grow into who we were meant to become. <Click to tweet>
And that's where the beauty is.
Sometimes, life's side trails — especially the ones that seem rugged and unpaved — lead you exactly where you're supposed to go.
What if we had said no? 
I sometimes wonder that.
What if we hadn't moved?…
I watch my kids laughing with their friends around the fire pit and I marvel at how they've flourished through all of this. They've learned about being open to new paths and making the most of what life brings. (And so have Mike and I.)
I listen to them talk about the fun they had at kickball at youth group and I think about how our church feels like home.
I remember the lonely days when we first got here and how I clung closer to God than I ever have before, and how I came to know Him in new and deeper ways.
I look at the Idaho sunset in our backyard and am struck by the colors. And I realize…
I would have missed all of this.
Sometimes, in order to see the next thing in our lives — and to discover more of who we are supposed to be — we need to pass through waters, or even walk through fire.
Sometimes change is just God opening a door to an opportunity we don't see yet.
And if we raise our eyes for a minute and embrace the change in front of us — the beautiful certainty that it is — fear fades, peace comes, and we can take that next step knowing we won't be overwhelmed…
Do not fear, for I have redeemed you; 
I have called you by name and you are mine.
When you pass through the waters, I will be with you;
and through the rivers, they shall not overwhelm you;
when you walk through the fire you shall not be burned,
and the flame shall not consume you.
For I am the Lord your God,
the Holy One of Israel, your Savior…– Isaiah 43: 1-3