The not so mini disaster
We had a neighborhood party in our court recently.
I decided to bring cupcakes and brownies.
And my daughter decided it would be helpful to surprise me and make them ahead of time–while I was upstairs getting ready.
Remember the mini-disaster I told you about when my kids baked cookies a couple weeks ago?
Well, this one was not-so-mini.
I came downstairs to find her working happily in the kitchen, three different bowls of ingredients going on at once, and five (FIVE) boxes of cake and brownie mix open.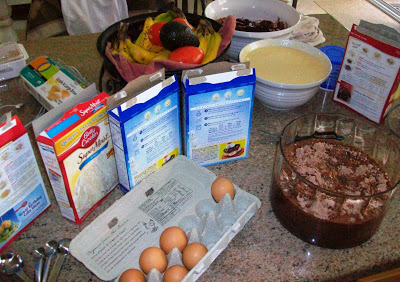 She even had the cupcakes ready to go in the oven…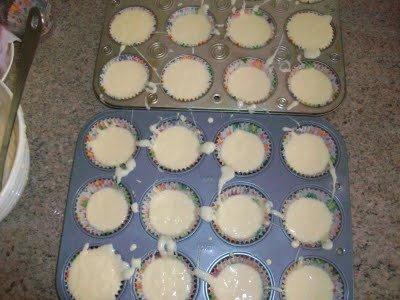 It was one of those moments where you walk in the room and it takes you a minute to realize what's happening.
And once I did realize, I had to take be careful about my reaction. "What are you doing?" I asked, trying to sound…ahem…pleased.
"I'm helping you!" she said proudly.
Even though it took a while to clean the kitchen, and we had to throw one batch of brownies out (the one in the clear bowl in the first picture) because it had a tad too much water in it, the rest of the desserts turned out great.
And it's the thought that counts, anyway.
Right? :)