What to do when the path to your dream takes a turn…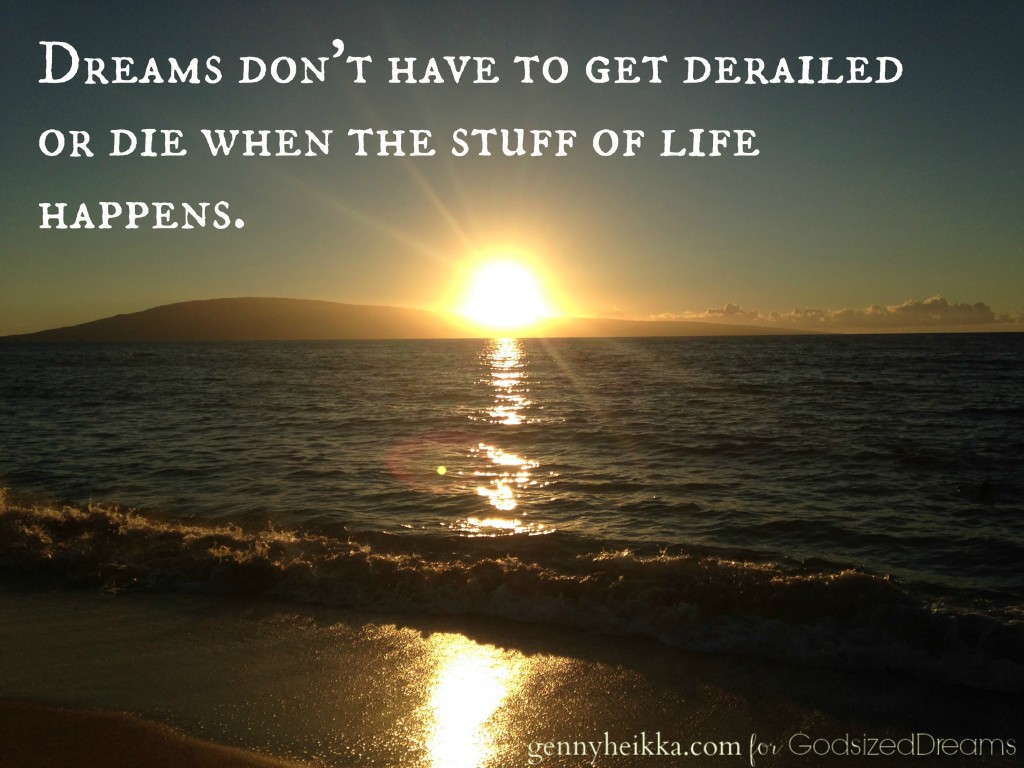 When the song "Oceans" first came out several months ago, I listened to it nonstop. It was as if I was compelled to play it, again and again.
I remember one morning, driving with my windows down and the volume up, singing…
You call me out upon the waters,
The great unknown,
Where feet may fail.
And there I find You in the mystery, 
In oceans deep, 
My faith will stand…
I remember pausing, feeling a stirring inside I can't really explain, wondering for a second what my great unknown might be. But it wasn't until I finished singing the chorus–tears in my eyes–that I stopped short…
READ THE REST OF MY STORY  about how the path to my dreams has taken a turn over at God Sized Dreams today!