Which comes first: positive words or positive behavior?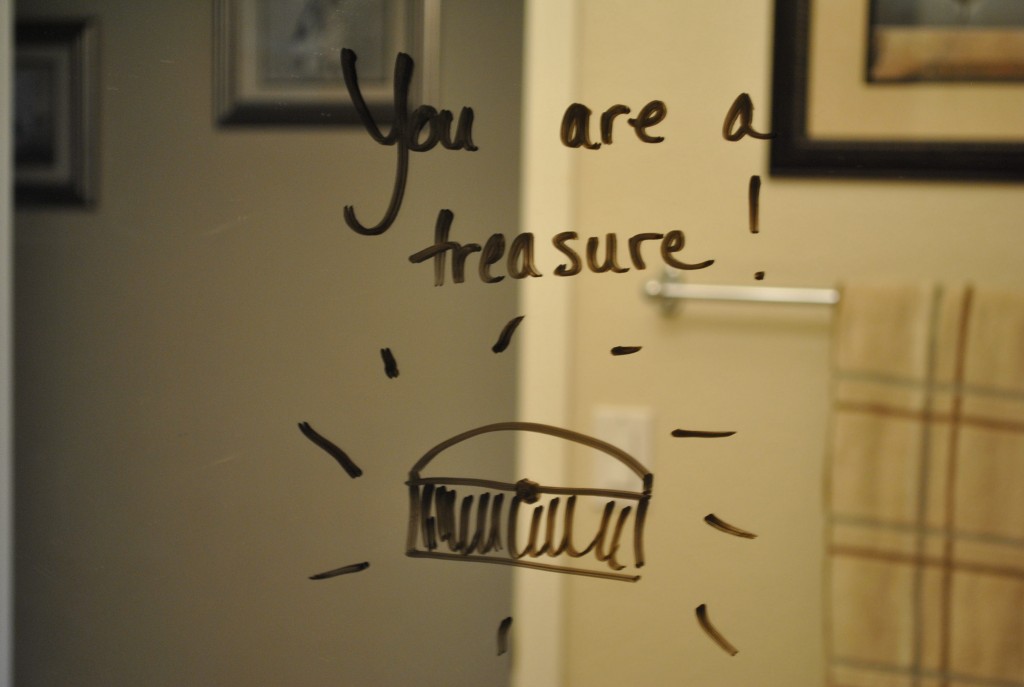 Do I love you because you're beautiful, or are you beautiful because I love you? ~Richard Rodgers and Oscar Hammerstein II, Cinderella
I was never much of a dog person until we got our dog Bailey. (Now, I have to admit, I'm a tad ridiculous.) She's a tiny little Shih Tzu and she's the sweetest dog I've ever known. I probably tell her she's a good dog at least ten times a day.
And you know what? She really is.
I was thinking about this the other day as I was scratching her head, telling her how good she was, and I started to wonder… is she good because we love her so much and show her affection and praise all the time? Or is she just naturally good?
And then I thought about my kids.
I paused, wondering:
How many times a day do I affirm them – loving them out loud and praising their character and qualities?
Or,
how many times a day do I correct them, pointing out what they are doing wrong or what they need to work on?
As I sat there pondering which comes first–positive words or positive behavior–I was already sure of the answer.  READ MORE at TheMomInitiative.com…