Free monthly newsletter and a way to get your story published!
Hi everyone,
If you're subscribed to my blog and getting these updates in your reader–email, google or otherwise–I first want to say thanks. I truly appreciate you reading! (And if you're not subscribed, you can do that here.)
I also want to update you on a couple of quick things:
I just sent out my monthly newsletter in email, and I want to make sure you know you can subscribe for free, if you haven't already.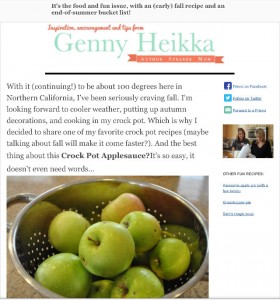 This month's issue was the food and fun issue, and you can take a peek at it here: https://eepurl.com/EweHf
Each month, I'll be sending out a new issue, filled with tips, resources and articles that will hopefully encourage and inspire you, right where you are. I'll also include some great links to check out, as well as a short mention of any exciting updates like book signings or speaking events that I'll be at. (I'd l love to meet you in person if it ever works out that we're in the same city!)
To sign up for my newsletter, simply click on this newsletter signup link and enter your information. A confirmation email will be sent to your email that you will need to click on to activate your subscription. I look forward to staying connected to you this way!
The other update is that I am looking for parenting or mom-related stories to share with readers, and I wanted to invite YOU to share yours! I've found in my journey as a mom that I'm a whole lot better at mommy-hood with others by my side. Which is why I want to share your stories. (Because when we share, we realize that we aren't alone, and there's something beautiful about moms coming alongside other moms, don't you think?)
To submit your story (something mom-related, a parenting article, tips, or an inspirational or encouraging story) simply visit my community page and fill out the form there to be considered for publication here. You don't have to have a blog or be a "writer" to send yours in, and it doesn't have to be perfect! Just think of something that might help other moms, or share one of your own parenting moments that might give them some encouragement and joy, or even a good laugh. You will be contacted within a week with details if your submission is selected, and I will be sharing the stories on my blog and possibly in my newsletter as well!
I hope you all have an amazing day! And thanks again for staying connected with me here. I appreciate you!