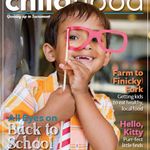 A mom with a dream (who is now a magazine publisher!)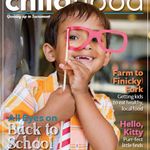 My friend Lisa Thibodeau says she's just a mom with a dream, but I think she's so much more than that!
She recently joined me on Part-Time Author Podcast and shared her story of how she made her dream come true and started her own magazine. Take a minute to listen to Episode 14 here https://bit.ly/15gV5AE; I know you'll be inspired by her journey and how she pursued her passion in spite of fears and doubts. (She had me in tears toward the end!)
Check out Childhood Magazine on Pinterest, follow the publication on FB, or stay updated and receive great parenting tweets and tips at @ChildhMag. If you're local to the Sacramento area, you can also pick up a hard copy at various locations around town.
I hope you enjoy Lisa's story and are encouraged to take that next step in pursuing your own dreams and passions!
If you have a story you'd like to share that you think might inspire and help others, I'd love to hear about it! You can request to be a guest on the Part-Time Author Podcast or submit your story for possible publication.