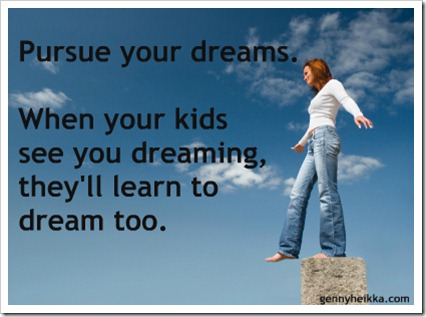 On pursuing your dreams…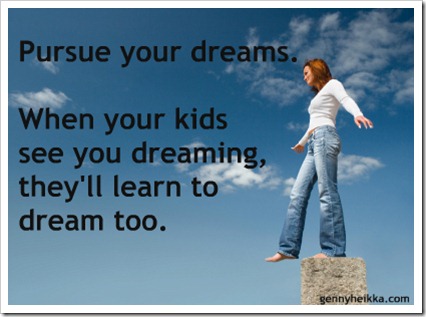 More on pursuing your dreams:
Six Ways to Help Your Kids Pursue Their Dreams
Five Questions Every Mom Needs to Read
—————————–
Thanks for stopping by for Mom-Monday – a day for mom-stories, tips, articles and inspiration!
To join in, all you have to do is add your URL to the link list below and put my button anywhere on your site. It's as simple as that; no post necessary. Just an easy way for moms to connect with other moms!
<center><a href="https://www.mycup2yours.com/"><img src="https://i601.photobucket.com/albums
/tt94/memoriesbydesign/My%20Cup%202%20Yours/Mom-MondaysButton3.png"/></a></center></td>