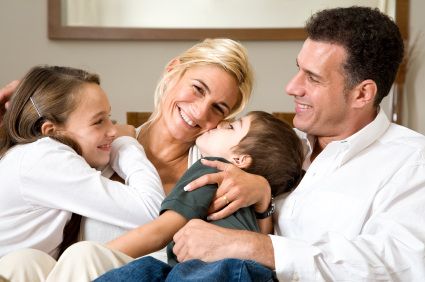 How do you know when you're done having kids?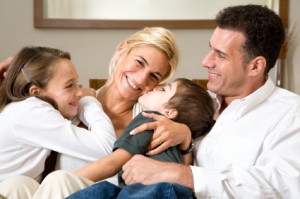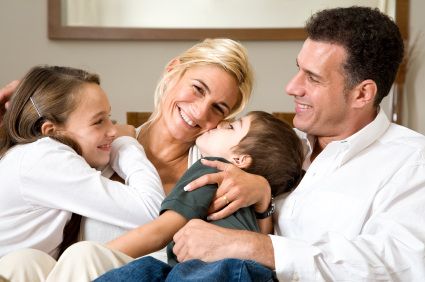 When my friend Stephanie at Metropolitan Mama sent me the question,
"What were the contributing factors that led to your decision to have two kids?"…
I had to think about it.
While I wish I had some profound or enlightening answer, the truth is, I'm not exactly sure how Mike and I came to the decision.
We'd always talked about wanting two kids, but it was the sense that our family was complete that came after we our son and daughter that gave us the feeling we were done.
I remember after we had our daughter–our first–I looked forward to having another baby. I was really excited for her to have a brother or sister, and I knew in my heart I wanted more kids.
Then after our son was born, suddenly, our family felt complete,
like we were done.
It wasn't that he was a hard baby and scared us out of wanting more. He was actually pretty easy. (The first night he was born, he slept almost four hours straight and Mike and I were worried that something might be wrong because our daughter had been so different–waking up every two hours!)
So, I guess I'd say having two kids wasn't really something we decided, it was more something we felt (if that makes sense).
And it turns out that a family of four is just the right size for us. :)
Thanks, Stephanie, for asking!
What about you? How many kids do you have? Did you plan on that number or did you get surprised? And if you're done having kids, what made you feel you were done?
*post previously published.
————————-
Thanks for stopping by for Mom-Monday – a day for mom-stories, tips, articles and inspiration!
To join in, all you have to do is add your URL to the link list below and put my button anywhere on your site. It's as simple as that; no post necessary. Just an easy way for moms to connect with other moms!
<center><a href="https://www.mycup2yours.com/"><img src="https://i601.photobucket.com/albums
/tt94/memoriesbydesign/My%20Cup%202%20Yours/Mom-MondaysButton3.png"/></a></center></td>