Miniature houses made out of popsicle sticks
My daughter had her best friend over this weekend and they made the cutest little houses out of popsicle sticks.
When they were done, she said, "Go get the camera, Mommy. You have to put these on your blog!"
(That's what happens when you have a ten-year-old who knows you have a blog and that you can put pictures on it. :)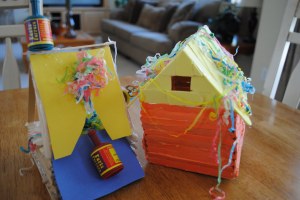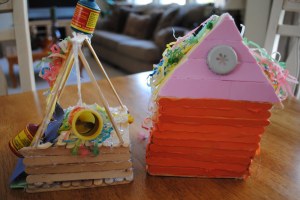 Aren't they cute?