The truly wonderful birthday dinner (minus a few mishaps)
The birthday dinner for my mother-in-law on Saturday was really fun. I had a great time decorating the tables…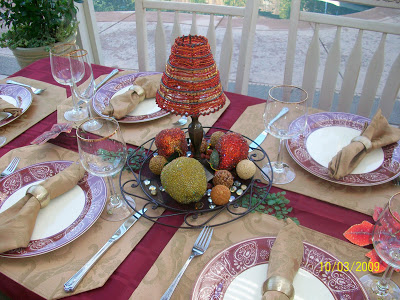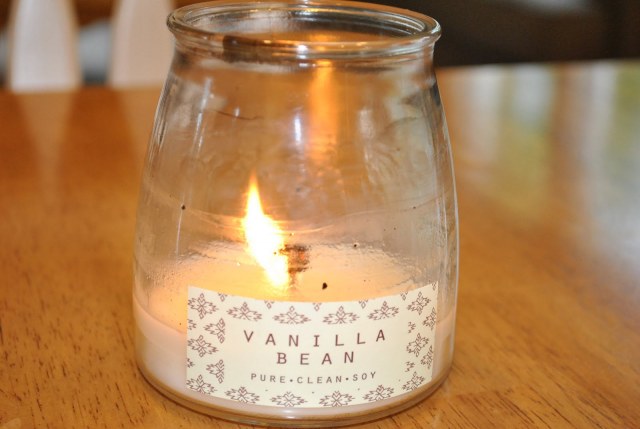 and it was so nice to have Mike's family over.
Everything went wonderfully, minus a few complications…
Like the fact that my daughter fell playing capture-the-flag the night before and broke her wrist. At least I could tell her I know how she feels, poor thing. (We spent most of Saturday morning at the doctor's office getting x-rays, etc., so I ended up calling everyone and asking them to come over a little later than we'd originally planned for the dinner.)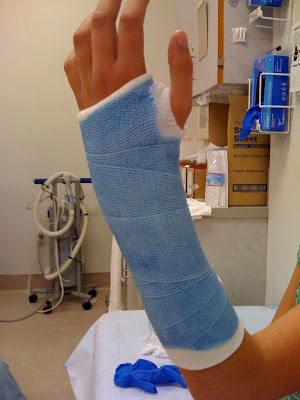 And like the fact that the BBQ ran out of gas in the middle of cooking the steaks. (We didn't have a backup tank, either.)
It started to rain while we were eating, too (which was not in the forecast) and we had to move everything inside.
But…
In spite of all that, we had a great time.
And at the end of the night, we had a good laugh at all our mishaps.
Because when you're with family, things can go wrong and it doesn't matter.
What really matters is being together. :)
For more "Wordful" or "Wordless" Wednesday photos, stop by Angie's Seven Clown Circus or 5MinutesforMom.
Talk soon,