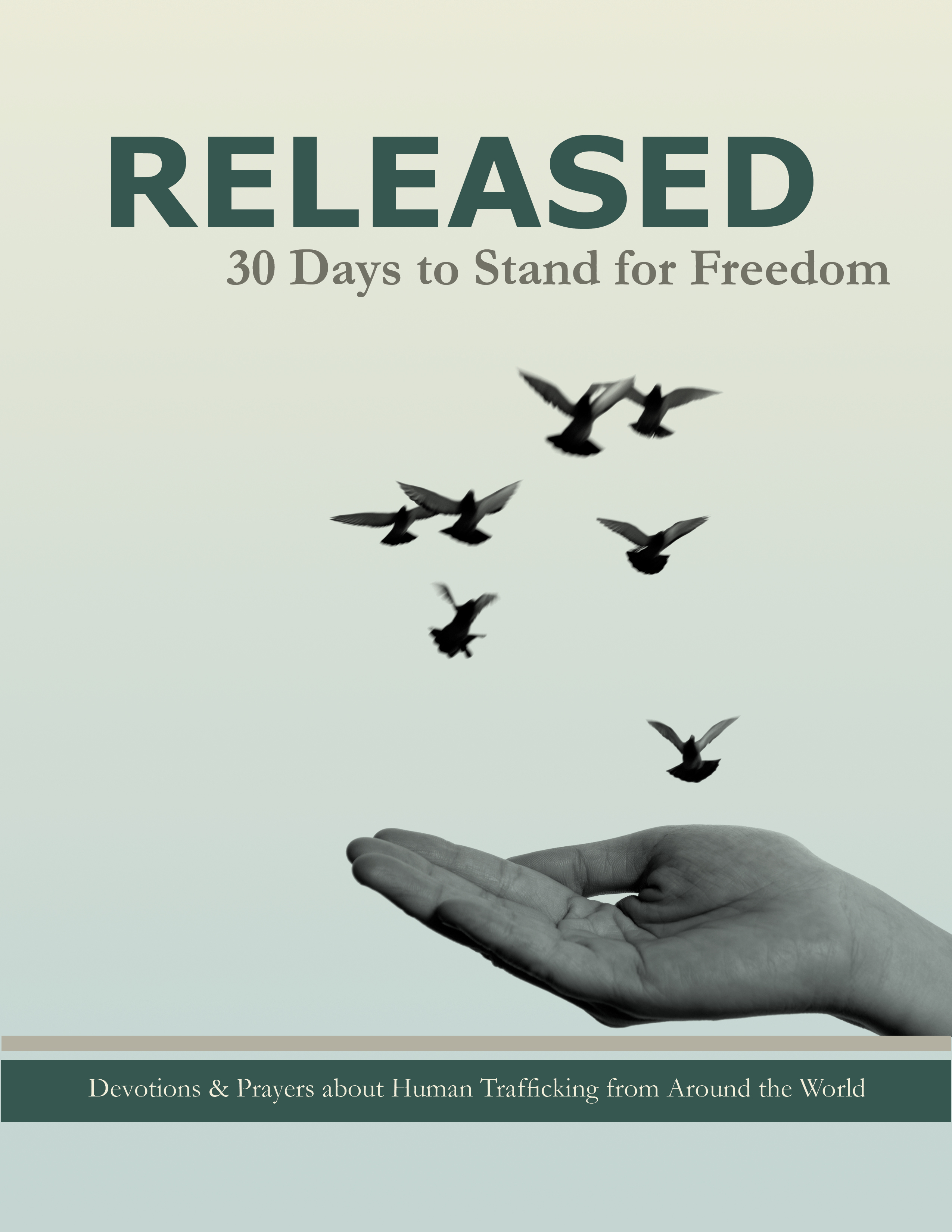 Released: 30 Days to Stand for Freedom
Have you heard that there are more slaves now than in any time in history?
Do you ever wonder how you can help?
Would you take a step to learn more and pray if it would make a difference?
I invite you to download the free ebook RELEASED: 30 Days to Stand for Freedom. 
If you've been reading here for a while, you know I'm passionate about the issue of human trafficking, and I'm honored to be part of this freedom project by my friend Julie Sanders.
Writers from eleven countries and a variety of backgrounds came together to contribute to this project to help more people understand the issue of modern day slavery and pray for freedom for victims.
It's hard to accept the fact that hundreds of thousands of children in our country and around the world are being trafficked this very minute. It's hard to comprehend the bondage and slavery so many people are forced to endure. Yet it happens, and it is happening right now.
I love how my friend Alexandra Snyder writes in this devotional when talking about the issue of trafficking, "In the face of such seemingly overwhelming obstacles, there is a single number that matters. One." And I love how she reminds us,
"There are as many different strategies to combat human trafficking as there are victims. Ultimately, though, modern day slavery only demands one response. Yours."
Will you stand with us for freedom?
Download RELEASED: 30 Days to Stand for Freedom