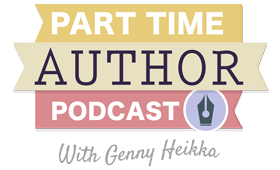 My new (and first ever) podcast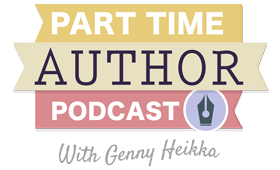 I'm so excited to tell you all about my new podcast, Part Time Author!
It's the first podcast I've ever done, and I have kidlit writer, illustrator, and tech expert Aaron Robbins to thank for getting the whole thing going. He's my amazing co-host and he takes care of all things technical. (I wouldn't have a clue what I was doing without his help. He's also editor extraordinaire and made my newbie-podcaster-fumbling in episode 1 actually sound good!)
The podcast is about writing and publishing and pursuing both in the middle of the twists and turns of work, family, and life. (Not an easy feat, but so possible!)
We share our personal writing journeys, tips, resources, industry updates, and guest interviews. (Last week my friend and children's book author Erin Dealey joined us and we had a blast.)
Anyway, rather than a long post talking about all that's in the podcast, I'd love for you to take a listen and join Aaron and me! It's available for free on iTunes.
You can also find out more about it at parttimeauthor.com.