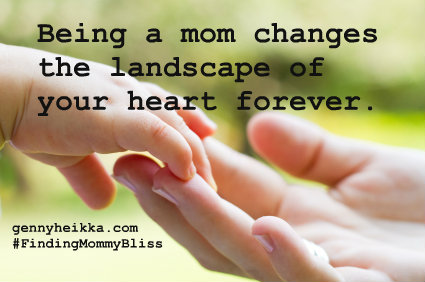 The landscape of a mom's heart…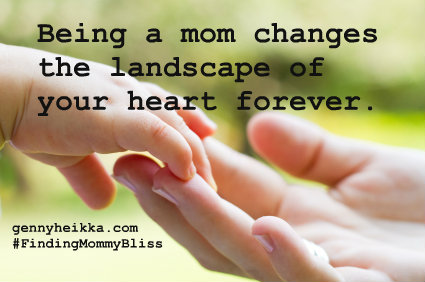 But it's a beautiful change, isn't it?
Take a minute and share; how has being a mom changed you?
"The moment a child is born, the mother is also born.  She never existed before.  The woman existed, but the mother, never.  A mother is something absolutely new."  ~Rajneesh

"Mother love is the fuel that enables a normal human being to do the impossible."  ~Marion C. Garretty, quoted in A Little Spoonful of Chicken Soup for the Mother's Soul

"Being a mother is learning about strengths you didn't know you had, and dealing with fears you didn't know existed."  ~Linda Wooten
Stop by TheMomInitiative today and join in our link up over there too!

—————————–
Thanks for stopping by for Mom-Monday – a day for mom-stories, tips, articles and inspiration!
To join in, all you have to do is add your URL to the link list below and put my button anywhere on your site. It's as simple as that; no post necessary. Just an easy way for moms to connect with other moms!
<center><a href="https://www.mycup2yours.com/"><img src="https://i601.photobucket.com/albums
/tt94/memoriesbydesign/My%20Cup%202%20Yours/Mom-MondaysButton3.png"/></a></center></td>