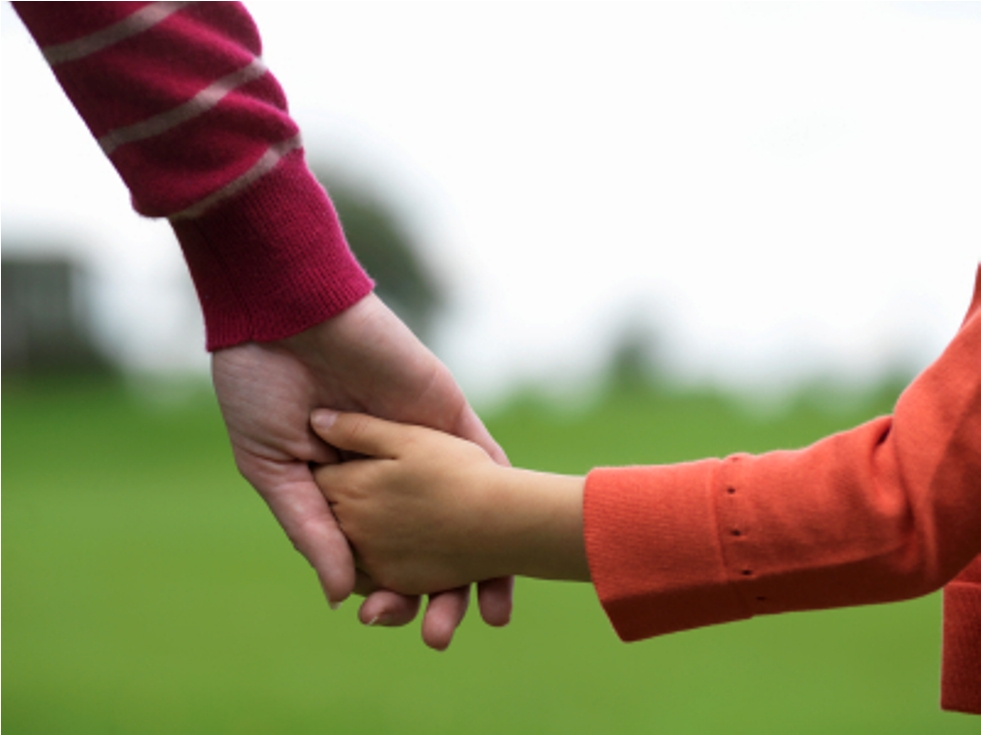 What finding happiness as a mom is really about…
I'm speaking to a group of moms at Bayside today about Finding Mommy Bliss, so I've been thinking a lot about the topic…
When you look at the definition of bliss–serene joy, perfect happiness, paradise, heaven–you might wonder,
"Is that really possible? Can you really find that kind of happiness in the middle of diapers, temper tantrums, and piles of laundry?"
Motherhood is amazing, but you don't need me to tell you that it can be stressful and challenging too.
And any sort of bliss might seem totally out of reach sometimes.
Being a mom changes the landscape of your heart forever. It's incredible, fulfilling, rewarding… yet daunting, exhausting, and challenging. One minute you're watching your daughter run off to school in her knee-high socks with her ponytail swinging and a big smile on her face and you're choking back tears at how cute she is.  And just a few hours later, you're ready to pull your hair out (and hers) because she's arguing with you for the tenth time that day.
We all want to be happy moms, but it's not always easy. We love our kids—we do… more than we can put into words. But we're human. And in spite of our love, we get impatient, stressed, worried, frustrated… or just plain tired.
It's during these times that finding mommy bliss is really about perspective. It's about loving the mom that you are (because you are the exact mom your kids need, right now). It's about learning to laugh at things you might not find funny at first (because parenting is full of those things). It's about letting yourself cry when you need to (because you're worth it). And it's about learning to love the best that you can, every day.
So how do you capture and hold onto the moments of bliss that are often sandwiched between a whole lot of stress?
Here are some things that can help:
Enjoy, moms! There really is bliss in our day-to-day parenting; we just need to know where to look! :)
Making the decision to have a child is momentous. It is to decide forever to have your heart go walking around outside your body. ~Elizabeth Stone 
—————————–
Thanks for stopping by for Mom-Monday – a day for mom-stories, tips, articles and inspiration!
To join in, all you have to do is add your URL to the link list below and put my button anywhere on your site. It's as simple as that; no post necessary. Just an easy way for moms to connect with other moms!
<center><a href="https://www.mycup2yours.com/"><img src="https://i601.photobucket.com/albums
/tt94/memoriesbydesign/My%20Cup%202%20Yours/Mom-MondaysButton3.png"/></a></center></td>