The Sacramento Race for the Cure
Sacramento's Race for the Cure was awesome on Saturday!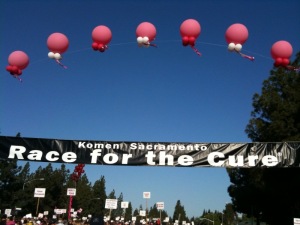 The turnout was amazing…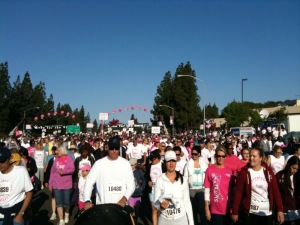 And it was great to see so many
moms, daughters, sisters, aunts, friends, fathers, husbands, brothers, sons, families,
gathered together to fight breast cancer. It was inspiring to see all the survivors too, and to celebrate victories like 
my mother-in-law Caroline's
…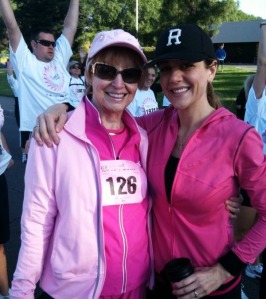 We already decided (or at least I decided and now I just need to convince Mike) that next year we're going to do it up way more… pink boas, pink knee-highs, pink-antennas, pink spray on our hair, pink everything.
Race 2011, here we come!