It almost looked like the real thing
There's this great little country coffee house not too far from where we live.
I love it because it has delicious coffee.
My kids love it because they can run around and play; there are picnic tables, a Bocce Ball court, rocks to climb on, and a little path that winds around through beautiful plants and flowers.
A couple weeks ago, my daughter decided to make a replica of the place: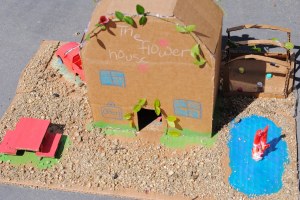 (In case you can't tell, that's an upside-down mannequin in the pond, with red stockings on. And that's the Bocce Ball court and the truck with eyes.)
I was impressed.
It almost look like the real thing…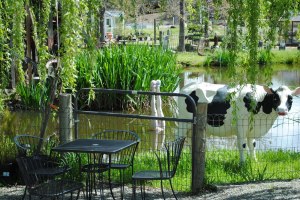 (There's the mannequin in the pond, except they changed her outfit recently. Now she's wearing slippers!)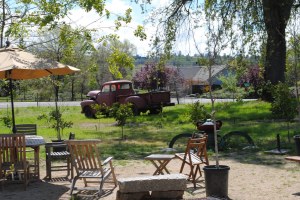 (There's the truck, and it really does have eyes on it.)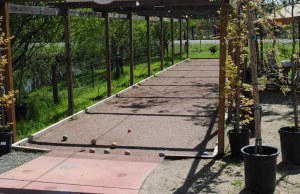 (And there's Bocce Ball court.)
The coolest thing was, when we brought my daughter's replica to the coffee shop (she wanted to give it them), the owner asked her to sign and date it then gave us all lunch on the house.
And then she proudly displayed it on the top of her counter for everyone to see.  :)