Casts and cats
Happy Friday, everyone! I hope you've had a great week!
My daughter got her cast off recently
…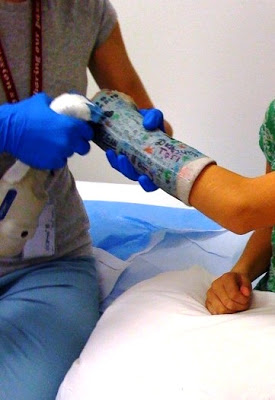 She cracked me up when, on the way to the doctor's, she said, "I can't wait to see what's inside my cast, Mom! I ate a donut today and I just know I got some sprinkles in there!" Yikes.
And remember when I told you how we lost our cat Chester and how my daughter made a box to save money for a new kitten? Well, yesterday she had a bake sale to raise money for her cause. I was really proud of her. She came up with the idea, baked the brownies, and set everything up herself (and this time, there was no kitchen disaster).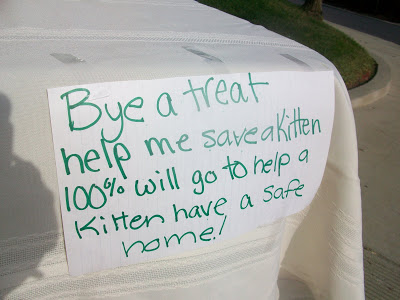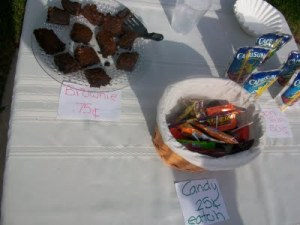 When she first started the whole, "I'm saving my money to buy a kitten," thing, I wasn't sure about it, but how can I say no when she's working so hard? She even asked me to take her to Target to look at prices for cat food and litter. Which I did. And which I'll be writing about soon because it was one of those mom-moments that really had an impact on me. :) I'm proud of her.