Nine years ago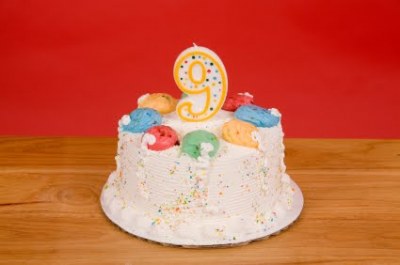 Nine years ago,
I didn't know what it felt like to have a son…
the muddy shoes,
the remote control toys,
the gadgets all over the house.
Nine years ago,
I never would've imagined the fun he would bring into our family…
the way he likes to play practical jokes,
the way he laughs so hard sometimes he can't stop,
the way he asks questions…
so many questions.
Nine years ago,
I never would've allowed snails or frogs or worms in the house…
but it's hard to say no when I see how much he loves things like that.
Nine years ago,
as I held my son in my arms for the first time,
I had no idea the constant energy he'd have
or that he'd break his foot by jumping down the stairs pretending to be Superman when he was three.
Nine years ago,
I had barely watched a soccer game,
I hadn't played in the mud since I was a kid,
and I didn't like baseball…
Funny how things change.
Nine years ago,
with a little girl already in our family,
I wondered what it would be like to raise a boy…
And now,
nine years later,
I'm still discovering how amazing it is.
And I'm thankful for each day.
Especially this one.
Happy Birthday, Son!