A fun time in the city
Sorry for all the photos lately, but I wanted to share a couple of pictures from the Kirtsy book launch and signing in San Francisco. (Just ignore the fact that I'm wearing the same shirt I wore to the Christmas party. You know how it is when you find a black shirt that works with every occasion… :)
I had a great time at the signing. It was so nice to meet Laura Mayes and Gabrielle Blair, two very talented women who also happen to be two of the founders behind Kirtsy.com. (Laura's also the one who edited the Kirtsy book.)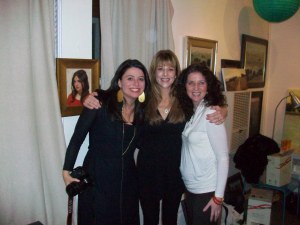 And it was great to meet some of the other contributors too, like Maggie Mason, whose writing and pregnancy photo (a really cute one) is also in the book.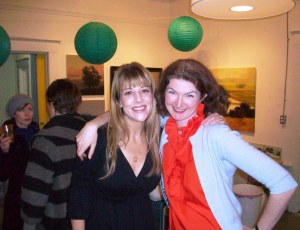 Mike was a bit outnumbered (there were mostly women, chatting, exchanging business cards, and signing books), but he was fine. Besides, he and I got to the city early so we went to dinner alone at a great little Thai restaurant–minus interruptions, cooking and dishes. What more can you ask for? :)
It was a great night and it was fun to meet so many new people. Thanks again for the kind words and congratulations on being included in the book. I really appreciate it.
For more "Wordful" or "Wordless" Wednesday photos, stop by Angie's Seven Clown Circus or 5MinutesforMom.

Talk soon,