When I was in fifth grade, I asked my best friend to write a play with me so we could perform it in front of our class—just for fun. I did the same thing with poems, memorizing them and reciting them out loud in front of others. There were talent shows and dance performances–each one a new, exciting adventure on stage. Something in those moments as a child spoke to my soul.
Because when we share our stories, we realize we aren't alone.
Who would've known that years later this is part of what I'd be doing. Not performing in talent shows or reciting poetry, but sharing my heart, my story, and what I've learned in my journey to encourage other women. And I love it. Because when we share our stories, we realize we aren't alone. We aren't the only ones who've ever longed for a dream to come true. We aren't the only ones who've struggled with something difficult. We aren't the only ones who've ever felt frustrated by parenting, or who have picky eaters, kids that fight, or a house that's a mess. We're all in this together, and by sharing our stories, we come to know that, and each other. And that's the best part.
Topics & Speaking Videos
LIVING BOLDLY
Have you ever felt a nudge to do something, but didn't do it because you were scared or felt like you weren't qualified? Are there things you dream of doing, but find yourself holding back? God didn't intend for us to live half-hearted lives filled with regret and hesitation. Discover common pitfalls that hold us back as well as tips and inspiration to help you take that next step, say yes to that challenge, make that change… and live boldly! "For I am about to do something new. See, I have already begun! Do you not see it? I will make a pathway through the wilderness. I will create rivers in the dry wasteland." Isaiah 43:19
FINDING MOMMY BLISS 
Being a happy mom isn't about sailing through motherhood. It's not about having it all together or having the best kids. Parenting can be chaotic, stressful, and complicated. There are temper tantrums and sibling squabbles. There is self-doubt and frustration, even fear and uncertainty. But there is also laughter and love… and, yes, even bliss. Be encouraged, inspired, and learn FIVE key things you can do to find more joy in being a mom–even when it's hiding under mountains of laundry! "This is the day the Lord has made; let us rejoice and be glad in it." Psalm 118:24. (Keynote, view sample video with tip #1 here, order Finding Mommy Bliss book here.)
THE DREAMING MOM – SOARING TO NEW HEIGHTS
Do you remember the hopes and dreams you had for your life… but barely? How many of us, after becoming moms, lose sight of the passion that once stirred our hearts? After all, there are mouths to feed, rooms to clean and dishes to wash. Who has time to dream? (Sometimes it's hard to soar when you have toddlers clinging to your legs and toys blocking your runway!) Being a mom means you have more on your plate for sure, but it shouldn't mean setting your dreams on a shelf… forever. In fact, becoming a mom might be the very thing that gives your dreams wings. Come together, be inspired, and learn ten tips to help you discover (or rediscover) and pursue your dreams. When your kids see you dreaming, they'll learn to dream too! "But those who hope in the LORD will renew their strength. They will soar on wings like eagles; they will run and not grow weary, they will walk and not be faint." Isaiah 40:31
WAIT. WHAT'S THE PLAN?!
Life is full of twists and turns, and sometimes the path ahead is unclear. Change happens and outcomes are often uncertain. Especially when we face challenges without knowing how they will turn out, fear can come and steal our peace. But it doesn't have to be that way. Even when faced with uncertainty, God is our refuge. Be inspired to lean on Him in new ways throughout life's challenges, and be filled with the hope that His presence and peace can bring. "Fear not, for I am with you; be not dismayed for I am your God; I will strengthen you, I will help you. I will uphold you with my righteous right hand." Isaiah 41:10
A REAL MOM IN A REAL WORLD – LEAVING A LEGACY OF FAITH
Creating an environment of contagious faith in your family is an intentional choice that has a whole lot more to do with how you live than what you say. As moms, we model our faith to our kids whether we realize it or not. That may sound like a lot of pressure, but it's actually an exciting privilege. Gain insights about how living authentically and intentionally can impact your family, and be inspired to leave a legacy of faith! "Dear children, let us not love with words or speech, but with actions and in truth." 1 John 3:18 NIV
GRATITUDE – A HAPPY HABIT
Let's be honest; having an attitude of gratitude isn't always a breeze. But gratefulness can transform lives. Learn five ways to become a more grateful woman and learn how thankfulness can help you beat stress, deepen your marriage, parent better, and lead a happier, healthier life. A little thanks really does go a long way! "Every good and perfect gift is from above, coming down from the Father of the heavenly lights, who does not change like shifting shadows." James 1:17
HEALTHY MOM, HAPPY MOM
Though being a mom can bring incredible joy, it can also bring worry and stress, self-doubt and frustration, even heartache and pain. Having kids is a huge responsibility and it comes with challenges. Yet through it all, we moms often keep a tough upper lip, sometimes at the expense of our own well-being. From everyday stress, to past hurts, to something else that might be hindering our physical and emotional health, if we aren't free and whole, our parenting will show it. Learn how to recognize signs of stress or hurt and resources and tips to get back on track. A healthy mom is a happy mom, and that creates an environment where joy can grow. "Beloved, I pray that in all respects you may prosper and be in good health, just as your soul prospers." 3 John 1:2
HOW TO GET STARTED WRITING FOR CHILDREN
I talk to people all the time who say they have an idea for a children's book or they've written a children's book, but aren't sure what to do next. In this session, I share information geared toward writing children's books—things from deciding what story to write, finding your writing voice, how and where to submit your manuscript, whether or not you need an agent, and much more. Having a plan and preparing yourself for the journey can make your efforts much more successful, and more fun..
BECOMING AN AUTHOR – INSPIRATION FOR YOUR JOURNEY AHEAD
Have you always dreamed of writing a book? Are you a writer or aspiring writer and want to learn more about the path to publication? That's an exciting place to be, full of possibilities! This workshop covers all things writing, from tips and resources to industry information and answers to frequently asked questions. Having a plan and preparing yourself for the journey can make your efforts much more successful, and more fun!
*I am also happy to customize a talk for your audience, theme, or event.
Book Genny for a Speaking Engagement
Speaking sample: How to love, for real:

Speaking sample: How to slow down and enjoy the journey:

Endorsements
"Genny speaks from the heart, is real, relatable, and authentic! Every woman in the room was able to connect with her story and left feeling encouraged and inspired. Genny truly has a gift. She was a blessing to our ministry and we look forward to inviting her back in the near future!" -Allie Suydam, Foundations Coordinator, Bayside Church
"Genny's insightful tips were so practical and real! Many of our women thought this was our best meeting of the year and that they need to hear this talk every month. All of our moms were able to come away with things they could do in their lives to find more joy and a little bit of mommy bliss. Genny's ability to relate to our situations touched every mom in the room, even moving some of them to tears. Her talk was definitely a highlight for our MOPS group this year." -Lisa Sietsema, MOPS Finance Coordinator, Covenant Community Church
"I heard Genny speak at a BAM women's event where she encouraged women to listen for God's calling in their lives and to say yes, even if you're not sure what that means. She was so transparent and gave us a beautiful picture of how God wants to use each of us in a special way. I have now been exploring my own life to discover if there is a fear that is holding me back from God's calling. Genny encouraged us to not be held back by fear, but to press forward to hear what God is saying about His plan for our lives!" -Shauna O'Donnell, Courage Worldwide
"Genny is a warm, relational, funny and inspirational speaker! She shares down to earth and practical insights that both inform and encourage women as they navigate motherhood one day at a time. Using stories from her own life, practical tips, and God's word, she weaves together a message that leaves her audience feeling like they really can find the joy in their own mothering journey. I know we will be contacting Genny again to bless and encourage the women in our church." – Mary Foss, Women's Ministry Leader, Adventure Christian Church
"Genny was a breath of fresh air for our MOPS moms! She spoke right to our hearts: reminding us of the great, important and hard work that is motherhood! She urged us to treasure these days of babies and chaos and to remember that our words and actions can inspire our kids to greatness. She also encouraged us to seek personal healing from our past if needed so that we can parent free from fear. It was a great encouragement to me as a mom!" – Natalie Boudreau, MOPS Coordinator
"Genny is a great addition to a MOPS (Mothers of Preschoolers) speaker schedule. She is fun and entertaining, but more than that, she has a heart to help moms be the best they can be. She's so real, sharing both her triumphs and failures from her own life, and she is an encouragement to moms spurring them along on their journey of mothering. She offers wisdom to MOPS moms as someone who has walked where they are. I wish we could have her speak every time we meet." - Amy Cherry, MOPS Assistant Coordinator
"Having Genny speak on gratitude at our MOPS group was like a breath of fresh air! Her illustrations using her own experiences resonated with everyone and provided creative, practical examples on how to have a grateful heart amidst the sometimes chaotic life of being a mom. She not only provided great ideas to teach our kids to be thankful, but also touched on cutting out some time for ourselves so that we can be filled up with those thoughts and feelings of gratitude. If we never take time to quiet our souls, we will lack the unique perspective to see the fun little blessings God grants us throughout our day, and in turn, will miss out opportunities to teach our kids about gratitude. What a great reminder!" -Becky Nicholas, MOPS Coordinator, Rolling Hills Church
"Genny spoke at our Adventures in Motherhood group (for moms with kids of all ages) and all of the ladies absolutely loved her! She had a great balance of honesty,depth, practicality, laughter, and entertainment for the moms that had littles as well as the moms that had teenagers. She shared a lot of information and perspective that we were grateful to hear. The conversation around our tables after her presentation were great. We are definitely going to have her back to share one of her other topics!" - Yvonne Enbom- CoCoordinator of Adventures in Motherhood, Adventure Christian Church
"I was so grateful that Genny came and spoke to the very heart of the women at our church — about the bliss of motherhood. The women were captivated and moved by her transparency as she shared her own personal stories about her ups and downs as a mother. We all left with very useful and practical tools to use at home and throughout our journey called motherhood, whatever stage we happen to be in. I can't wait until the next time she comes to speak!" - Jennifer Edwards, Women's Biblical Education Leader, Adventure Christian Church
"Genny was inspiring, fun, and challenging! How often we focus on our future or our past rather than live and enjoy the moments right in front of us. Genny used scripture, encouraging stories and tips on how to live in the moment and find our Mommy Bliss. We look forward to having Genny come back!" - Michelle Winter, Mom2Mom Coordinator, Bridgeway Christian Church
"All of us at Adventures in Motherhood agree that Genny is an inspiration! We had the best time having her speak at our gathering. She is a friend to moms and knows how to encourage us in motherhood. Her personal style is relational and engaging. She makes you feel like you have known her for years. We really appreciate the resources and personal experiences she shared with us. She left us all wanting more and we would love for her to return next season to share one of her many topics that give value to motherhood." -Carrie Zenker, Children's Ministry Director and Adventures in Motherhood Director, Rancho Murieta Community Church
"Genny's message is motivational and inspires the audience to join the adventure God has uniquely designed for them!" -Tara Siegel, Courage Worldwide
"I attended the morning session on writing with Genny Heikka, who brightened up the morning with her vibrant ideas and resources. She gave a splendid overview of the processes of researching, organizing, and marketing books and manuscripts. Her easygoing nature of explaining the mechanics of submitting written works reinforced the need to learn the market and identify with the right publishers." -Ruth Evans, Children's Writer/Illustrator
"Genny's presentation in Rocklin was fabulous. I enjoyed every bit of it. Thank you!" -Sandie Sing, Children's Writer/Illustrator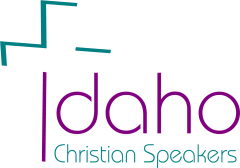 *Genny is an approved member of the Idaho Christian Speaker's Association, an affiliation of professional, Christian speakers serving Idaho and portions of Oregon and Washington.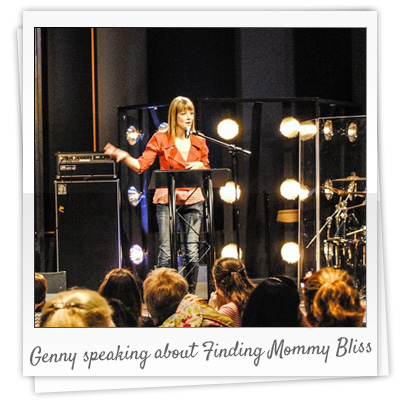 Photos