The YOU, POWERED leadership series.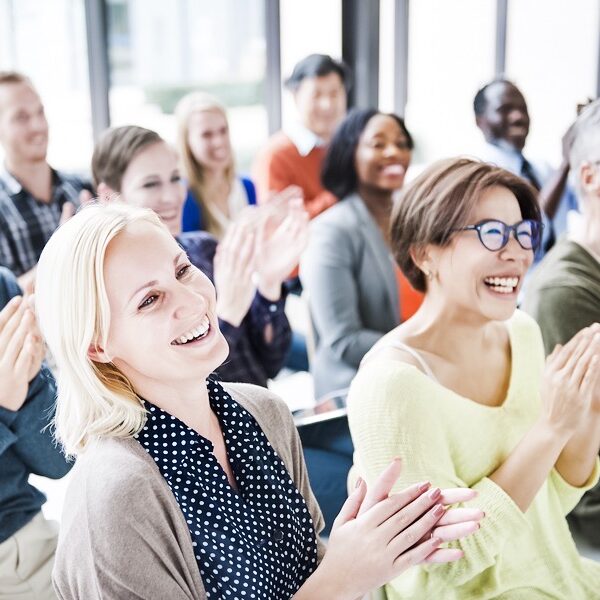 People are everything. And especially in today's world, there's an increased need for soft skills, effective communications and connection in a remote environment and an emphasis on overall wellness and development to succeed. There's also a pressing need for more women in upper management positions.
THE WHO:
My leadership series is geared toward your leadership team, and is designed to help them thrive in work and in life.
THE WHY:
To pour into your leaders (fill their tanks).
To equip and encourage your leaders with tools and information to:

motivate and cultivate their very best work
inspire them to make the greatest positive impact
help them thrive (in turn helping your company and customers thrive)

Support your executive team by aligning content and efforts with leadership goals and vision.
THE WHAT:
4 TOPICS
Topic 1: The Power of Relationships
Topic 2: The Power of Effective Team Dynamics
Topic 3: The Power of Connection & Networking
Topic 4: The Power of Emotional Intelligence
If you're interested in bringing my leadership series to your team or organization, please reach out via my contact form and I'll get right back to you to discuss your needs.

One-on-One or Group Coaching
I also offer group coaching and training (online and in person, custom and off-the-shelf) and targeted one-on-one coaching. Both are geared to help leaders:
communicate (and show up) with more clarity and confidence.
build and nurture more effective relationships, whether remote or in-person.
Improve Emotional Intelligence – the most important skill you'll ever hone.
Improve employee personal brands (the what, why and how to successfully connect who you are to what you do for greater impact).
These offerings not only support diversity and inclusion initiatives by helping to equip women for leadership, they also support employee engagement and wellness initiatives by tapping into the heart of your employees and helping them value and maximize who they are for the greatest positive impact. 
My group and individual coaching sessions are designed to give you and your team simple steps that create results and help you draw out your best so you can make a greater impact.
Coaching helps you go farther, faster.
Having a kind and compassionate expert come alongside you to give you tools and guide you through this process can be a game-changer… in your life, and your business. I'd love to work with you!