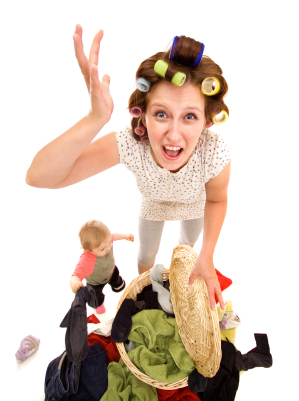 A question for moms (and it's all about bliss!)
Hi everyone,
I hope you had a great weekend. It's been so beautiful here in Northern California–clear and sunny after several days of heavy rain. The grass is green, the trees are blooming, and it's about 65-70 degrees. I have such spring fever and a sense of excitement about Easter and all the good things to come in the next few months!
One of the things I'm really excited about is a parenting workshop I'm teaching at the end of April that's partially taken from the book I wrote – Finding Mommy Bliss. I'm really looking forward to the workshop and spending the morning with other moms! And I'd love for you to be involved too, by sharing your answers to some questions I have today.
As I've been finalizing my book over the past year, talking to other parents, and doing research, one thing that has stood out for me is the value and benefit of moms sharing parenting experiences with each other.
So, today, I'd love to get your input on a couple of things and then hopefully incorporate your nuggets of wisdom and experiences into my workshop. (I know you are a quiet bunch, but don't be shy! Feel free to share, either in a comment to this post or an email to me. :)
Here's a little more about the workshop:
Finding Mommy Bliss: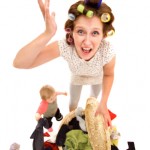 Being a happy mom isn't about sailing through motherhood. It's not about having it all together or having the best kids. Parenting can be chaotic, stressful, and complicated. There are temper tantrums and sibling squabbles. There is self-doubt and frustration, even fear and uncertainty. But there is also laughter and love… and, yes, even bliss. Be encouraged while you learn parenting tips and resources that will help you discover the bliss in being a mom (even when it's hiding under mountains of laundry!).
And here are my questions (I'm keeping them general on purpose, so feel free to expand in your answers):
1.  Merriam Webster defines bliss as "complete happiness, paradise, and heaven." How do you find your "bliss" in the middle of parenting? (Prayer, exercise, time to yourself, time with other moms, perspective, humor, etc? What works best for you?)
2. What tip or tips would you give other moms who might be struggling to find joy? Feel free to share an experience, a lesson you've learned as a mom, a time you've gone through parenting challenges and how you were able to overcome them, or anything you think might help!
Thanks for any input, moms! I truly appreciate it!
————————-
Thanks for stopping by for Mom-Monday – a day for mom-stories, tips, articles and inspiration. To join in, all you have to do is add your URL to the link list below and put my button anywhere on your site. It's as simple as that; no post necessary. Just an easy way for moms to connect with other moms!
<center><a href="https://www.mycup2yours.com/"><img src="https://i601.photobucket.com/albums
/tt94/memoriesbydesign/My%20Cup%202%20Yours/Mom-MondaysButton3.png"/></a></center></td>